Welcome to the Make It Pop Wiki
Welcome to the official Make It Pop Wiki, a collaborative encyclopedia for everything and anything related to Make It Pop! There are 343 articles and we are still growing since this wiki was founded. The wiki format allows anyone to create or edit any article, so we can all work together to create a comprehensive database for the Make It Pop franchise. Don't forget to visit this wiki's Guidelines before editing.

Today is the 28th, and currently there are 22,653 edits to this wiki. To write a new article, just enter the title in the box below.
About the Show in Season 2

Faced with bigger challenges and higher stakes in season two, XO-IQ has yet to reunite after a number of setbacks. Corki is in danger of being removed from Mackendrick Prep by her father, Jodi is deciding if she should pursue her love of fashion, and now that Sun Hi is clashing with hotshot guitarist Linc, it looks like XO-IQ might be over, until a new band competition and rival boy band emerge and change everything.

Characters
Previously on Make It Pop


The Gift , Sun Hi, Jodi and Corki learn the true meaning of the holidays when a blizzard traps everyone inside the school; the teens meet a mysterious new student.

Next on Make It Pop


Think , Sun Hi holds auditions for a new band; Corki builds a robot Chip for Think Fest; Jodi competes with Alex for a fashion internship. Catch the Season 2 premiere of all new music, faces and romance! January 4 on YTV and Nickelodeon!
Do YOU LOVE SUN HI & LINC??

 

It's the Final Week, which couple won't breakup and will be!

 
... That Louriza Tronco played Yuki on Zapped?
... That Dale Whibley played Yudd Nudurude on Max and Shred?
... That Sun Hi is a Korean name?
... That K-Pop means Korean Pop music?
... That Ms. Diona is the main antagonist of the show?
... That Mr. Stark is the residential advisor and has a problem with the freshman.
... That Caleb is the problem with Mr. Stark?
... That Make It Pop aired April 6, 2015?
... That the show has 20 episodes in season 1?
... That Valerie who is portrayed by Taveeta Symanowicz stared as Thalia in the hit drama show, The Next Step?
... That XO-IQ is the girl group name?
... That Megan Lee was in Korean's Got Talent? And won runner up?
... That the show is renewed for a second season?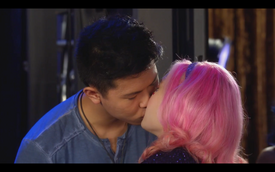 It is currently unknown when the next episode is going to premiere.
Season 2 is over but we aren't stopping this music, yet!
---
DECEMBER BIRTHDAYS:

---
You can contact an admin if your birthday for the month "11th month". CONTACT here.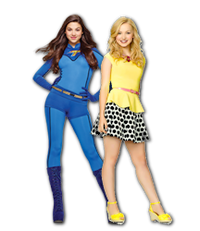 Community content is available under
CC-BY-SA
unless otherwise noted.